I came to wander almost every city street in Stone Town, Zanzibar, Africa because the hotel receptionist said to me, "A map? You don't need a map, getting lost is half the fun." She was right. And there was no map anyway.
Calling the narrow passages that were also unofficial obstacles courses 'streets' might have been an overstatement. Think of walking down the smallest alleyway in your own neighborhood and having to step over randomly discarded toilets, stray cats, sticks, bicycle tires, garbage, potted plants and that accurately describes the streets of Stone Town. Sometimes they were big enough for small cars and sometimes they were not. As long as your day ended without having collided with a bicycle, you've had a successful walking day in Stone Town.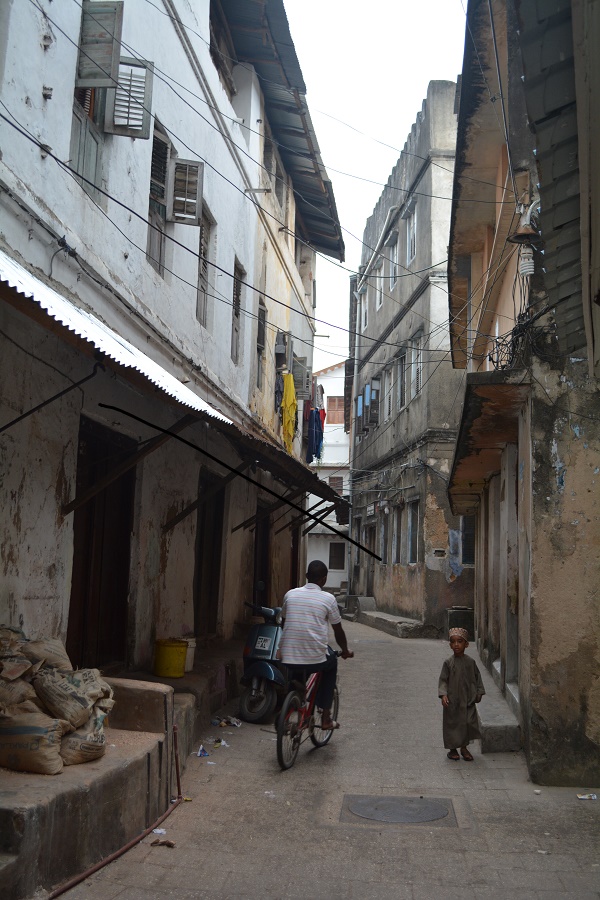 Yet in that jumbled mess lays a UNESCO World Heritage Area. The architecture is stunning and evidence of Stone Town dates back to the 8th century. In the 19th century it was one of the most important trading routes in the Indian Ocean region.
Many early European explorers also used the island of Zanzibar as an important base. David Livingstone was probably the most famous European explorer to do so. He had many expeditions over his lifetime throughout Africa. He was gone for several years and little was heard of his existence to the outside world. On November 10, 1871 he finally met with journalist Henry Stanley and the famous quote, "Dr Livingstone I presume?" came into existence.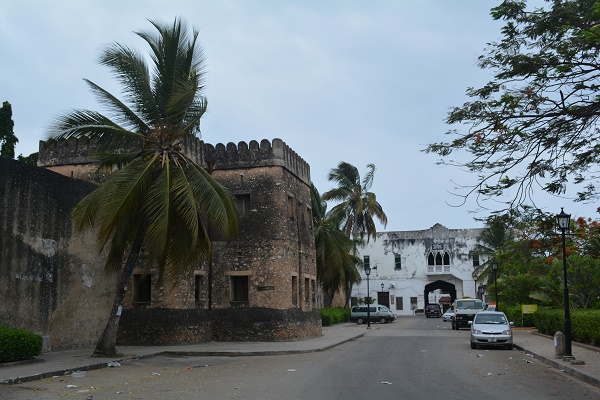 Stone Town gets its name from the ornate houses built with stone by Arab traders during the 19th century. The Old Fort is now used as a cultural center with shops, workshops and has daily dance or music performances.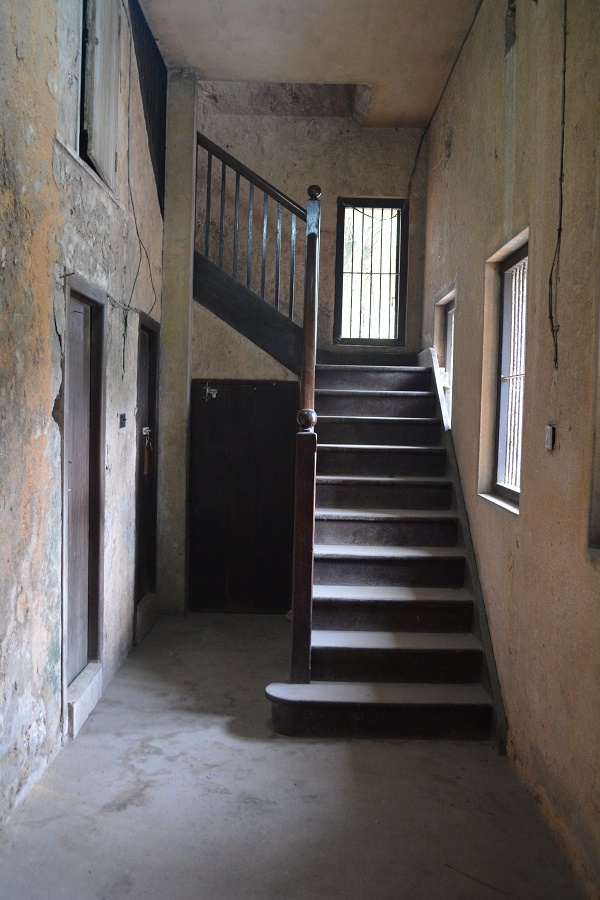 For a small donation, we took a wander around the old fort.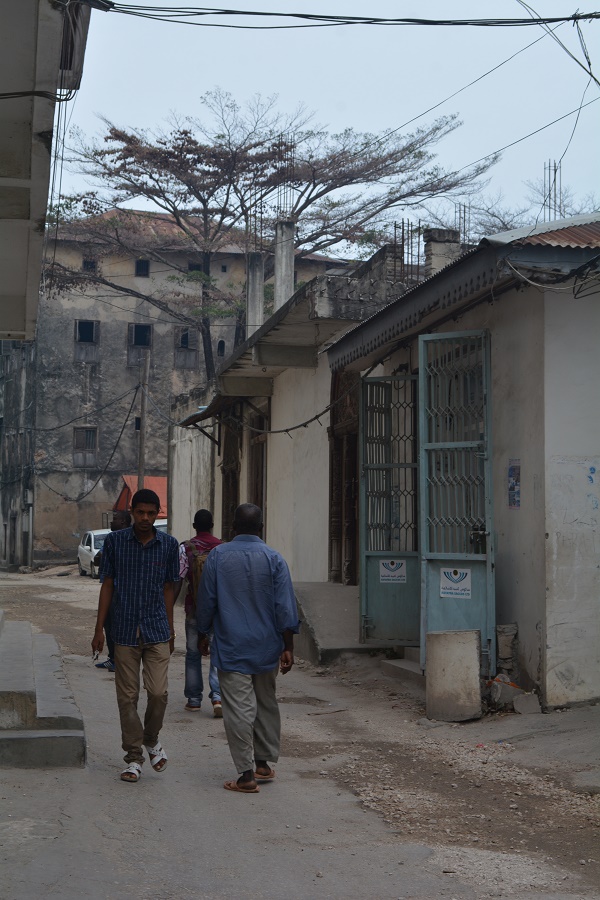 One of the biggest attractions for visitors is to simply wander the streets. No matter which way you go exploring, it won't be that long until one ends up along the seafront or Creek Road as a reference point. If you do feel completely lost, locals are friendly and more than willing to point you in the right direction back to your lodging. If all else fails, you can just grab a taxi and tell them the name of your hotel and they will bring you back.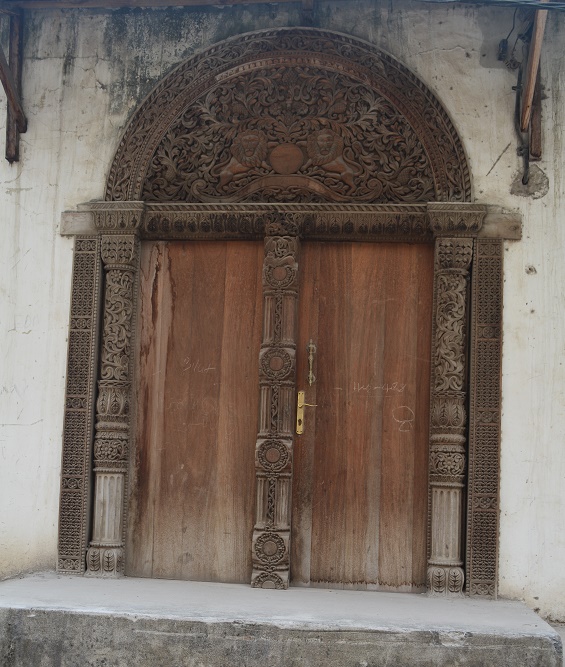 Part of the allure of walking around town is finding and viewing some of the 500 brass studded, wooden doors on many of the buildings.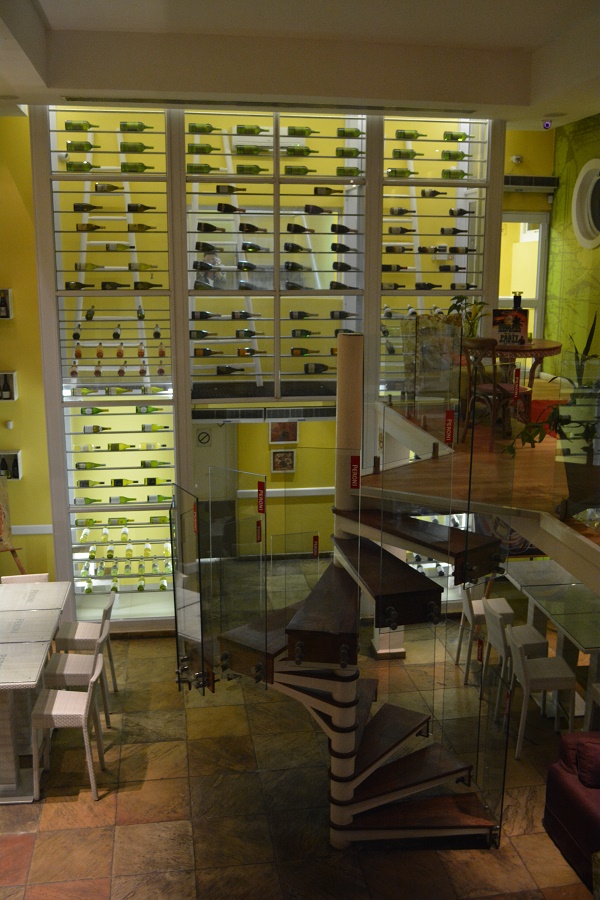 For food, you can get as local or as fancy as you want. We decided to go out for a nice dinner one night at a restaurant called Six Degrees South. It was big, modern, snazzy, had a roof top bar and the food was excellent. The service was great and they were well set up for big groups or solo travelers.
After you have explored Stone Town, head up the coast. There are plenty of nice places to choose from. We stayed at Sunset Bungalows Kendra. Our room was a short walk from the beach which provided endless strolling. The water was bath temperature and we could have sat in there all day.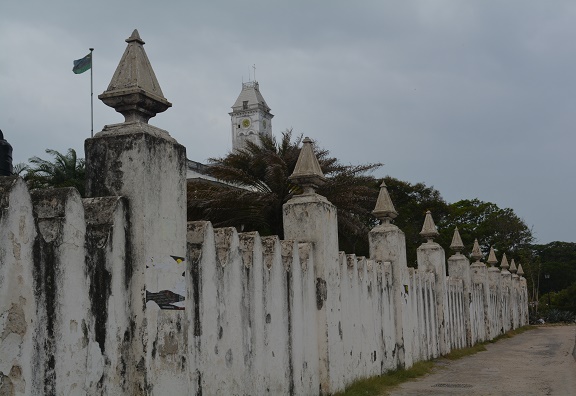 From a cultural and photographic view point, we found Stone Town to be interesting, worthwhile and a photographic gem. Other travelers we talked to did not enjoy Stone Town because of the pollution, litter, crumbling buildings and disarray. All of those things exist and they were not my favorite part either. It seems Stone Town would only be helping themselves to clean up the city and even just the tiniest bit would make a drastic improvement. I'm sure it's easier said than done when the community is still facing so many poverty issues. However underneath all the mess is world class architecture and beauty. To me, a visit to  Stone Town allows the visitor to see what they want to see. I went there wanting to see it's beauty, architecture and cultural differences, and for that reason I was not disappointed.
*     *     *
If you go:
You have to buy water while on Zanzibar. Make sure you get to a shop and buy bigger gallons of water. Not only will this save you money, but plastic pollution is a major problem and eye sore in Zanzibar, so do what you can to minimize your impact.
We stayed at Safari Lodge. Some rooms were more unique than others, i.e., aesthetically appealing stone archways as you enter the shower, while other rooms were window-less. The lodge was clean, the staff was nice and some of their architecture made it a neat place to stay while in Stone Town.
 Six Degrees South is within easy walking distance of most hotels in Stone Town, was good value for money and we would recommend eating there.
Further up the beach, we stayed at Sunset Bungalows Kendra. We found the rooms to be be very nice, clean and comfortable. The beach is a short walk down a hill and the location is lovely. You can walk almost as long as you want either right or left and the water was so warm! There are plenty of restaurants around the area. Unfortunately, a few of us did get a touch of food poisoning we believe from some crab soup at their restaurant.  Aside from that, our stay was very nice there and we would recommend.