Welcome to We Said Go Travel! I am glad to meet you!
Lisa Ellen Niver, M.A. Education, is a science teacher and is an award-winning travel expert who has explored 101 countries and six continents. A graduate of the University of Pennsylvania, she worked on cruise ships for seven years and backpacked for three years in Asia. You can find her talking travel at KTLA TV and in her We Said Go Travel videos with over 1.3 million views on her YouTube channel. As a journalist, Niver has interviewed an Olympic swimmer and numerous bestselling authors and has been invited to both the Oscars and the United Nations. She is the founder of We Said Go Travel which is read in 235 countries and was named #3 on Rise Global's top 1,000 Travel Blogs. She was named both a Top 10 Travel Influencer and a Top 50 Female Influencer for 2021 by Afluencer and is the Social Media Manager for the Los Angeles Press Club. She has been nominated for the inaugural Forbes 50 over 50/Know Your Value list due out in Summer 2021. She has hosted Facebook Live for USA Today 10best and has more than 150,000 followers across social media. Niver is a judge for the Gracies Awards for the Alliance of Women in Media and has also run 15 travel competitions publishing over 2,500 writers and photographers from 75 countries on We Said Go Travel.
For her print and digital stories as well as her television segments, she has been awarded two Southern California Journalism Awards and two National Arts and Entertainment Journalism Awards. From 2017 to 2021 in the Southern California Journalism Awards and National Arts and Entertainment Journalism Awards, she has won four times for her broadcast television segments, print and digital articles. Niver won in 2021 as Book Critic and in 2019 for one of her KTLA TV segments NAEJ (National Arts and Entertainment Journalism) award. Niver won an award for her print magazine article for Hemispheres Magazine for United Airlines in the 2020 Southern California Journalism Awards and a 2017 Southern California Journalism Award for her print story for the Jewish Journal.
Niver has written for National Geographic, USA Today 10best, TODAY, Teen Vogue, POPSUGAR, Ms. Magazine, Luxury Magazine, Smithsonian, Sierra Club, Saturday Evening Post, AARP, American Airways, Delta Sky, En Route (Air Canada), Hemispheres, Jewish Journal, Myanmar Times, Robb Report, Scuba Diver Life, Ski Utah, Trivago, Undomesticated, Wharton Magazine and Yahoo. She is writing a book, "Brave(ish): It's All About Perspective 50 Adventures Before 50," about her most recent travels and insights. When she's not SCUBA diving or in her art studio making ceramics, she's helping people find their next dream trip.
Links for all of Lisa's articles, videos, TV segments and social media: CLICK HERE
Meet Our Founder: Lisa Ellen Niver
Let's Be Social
Follow along here on the website, We Said Go Travel, on Twitter , Instagram, YouTube and Facebook as well as our monthly newsletter. Sign up so you don't miss any updates!
https://facebook.com/wesaidgotravel
https://twitter.com/lisaniver
https://youtube.com/wesaidgotravel
https://pinterest.com/wesaidgotravel
https://instagram.com/lisaniver
https://www.linkedin.com/in/lisaellenniver/
Meet Lisa
Jet Set TV Interview
Business Insider Interview Article
Awards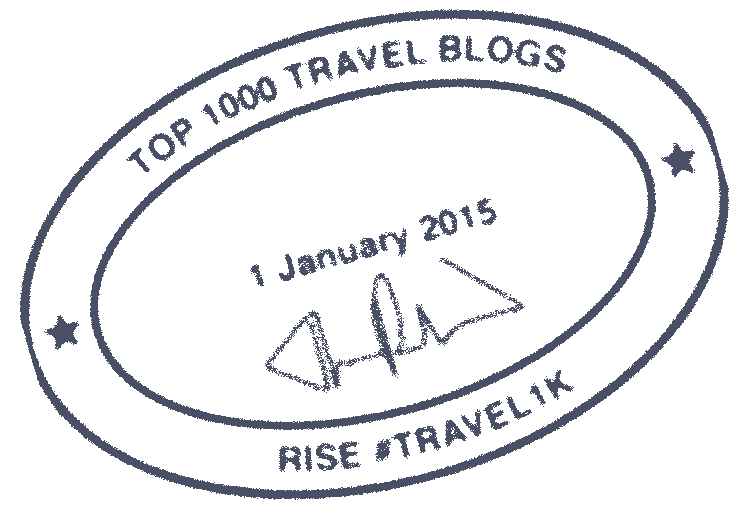 Lisa Niver is represented by Chip MacGregor of MacGregor Literary, Inc.
https://www.macgregorandluedeke.com/