Why Following YOUR Dreams is a Great Way to Help the World

Potential career-breakers, I have a feeling you may be able to relate to this word: GUILT.
Part of what nearly stopped me from taking a Travel Leave of Absence from my job as a public school teacher was… guilt. "What will my students do without me?" I wondered, worry gnawing at my stomach. "How can you do this to us?!" wailed my coworkers when they found out about my impending Leave of Absence. "Do you realize how much you leaving will screw everything up?"
Thank heaven I didn't cave into this guilt, because the reality is: after I left, the world as we knew it at my job did NOT end.
In fact, I would assert that the state of Boston Public Schools is now BETTER since my Travel Leave. Why?
1. Happiness leads to effectiveness. First and foremost, a fulfilled, happy staff is the key to an energetic, powerfully effective organization. Going into my sixth year of teaching, I was getting tired, falling into a rut, and lacking sparkle. But now, after a year away, I return to Boston Public Schools with such renewed passion for teaching! And the students and my coworkers now appreciate that.
2. Have faith in humans! The students who I left on my year-long Leave of Absence didn't have me as an English teacher, but they ended up having a lot of other great teachers that year. If you are being pressured not to leave because of the threat that "everything will fall apart," remind folks of the reality: humans have the ability to rise to a challenge. Your workplace WILL go on, and in fact, the new configuration might even cause a positive breakthrough for the whole organization!
3. If you decide to return to your workplace after a Travel Leave, what an asset you will be! Now that I'm back in BPS, I have a wealth of new curriculum from working with students in West Africa and beyond, I have a ton of contacts for teachers wanting guest contributors to their lessons and projects, and I have a veritable trove of resources for educators wishing to follow their own travel dreams. What would BPS rather have: 7 years of a tired, un-inspired teacher who never once took time to fulfill her own life goals by taking the risk of a Leave, or a zest-filled, world-traveling dynamo, freshly back from Around the World?
The next time your coworkers or clients guilt-trip you about leaving, remember that the guilt is false. Truly, by taking time away to travel, you will not only be helping yourself, but your entire organization, as well!
Lillie Marshall
Meet, Plan, Go! Boston Host
Lillie Marshall took a year-long Leave of Absence to travel around the world after 6 years of teaching in Boston Public Schools. Her adventures are chronicled at AroundTheWorldL. She is now happily back teaching in BPS, working to help other teachers to follow their travel dreams in her new site, TeachingTraveling, and the Teaching Traveling Inspiration Night workshop in Boston on March 31.


More Inspirational Events
In addition to Lillie's Teaching Traveling event, there are many other opportunities to get out and meet inspiring travelers!
PORTLAND
BootsnAll Travel and Popina Swimwear are teaming up to host a monthly event for Portland's First Thursday. Come find out 10 things you should know about Kona, chat travel, enjoy a free beer, and enter to win a $75 travel voucher from Alaska Airlines.
Details:Thursday, March 3 · 6:00pm – 8:00pm
Popina Swimwear Boutique (Portland Downtown – Pearl District)
318 NW 11th Ave – Portland, OR
More Information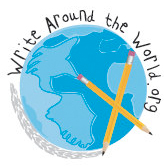 SEATTLE
Write Around the World is hosting an evening of cultural sharing by presenting the textile art of Bolivia. Their trunk show features a collection of new and antique textiles from Bolivia with proceeds supporting an afterschool center for the working street children of Sucre.
Details:
Friday, March 4 · 7:00pm Doors Open – 7:30pm Sale Starts
12212 Fremont Ave. N – Seattle, WA
More Information
WASHINGTON DC


Shoot, Busk, and Blog: Ever wanted to share your travels with more than just your family and friends? Come see how these travelers ventured around the world and attracted the attention of thousands via film, photography and blogging. The panel discussion, being moderated by our very own Michaela Potter, features Amanda, Jen & Holly of The Lost Girls, filmmaker Leigh Paterson of Getting Around Productions, photographer Kelsey Freeman of Drifting Focus, and Co-Founder/Co-Editor for World Hum, Michael Yessis.
Details:
Shoot, Busk, and Blog: The Ins and Outs of Writing, Shooting, & Playing on the Road
Presented by Hostelling International, The Lost Girls, and Tripping
Friday, March 11 · 6:00pm – 8:00pm
Hostelling International – DC
1009 11th Street Northwest
Washington, DC 20001
More Information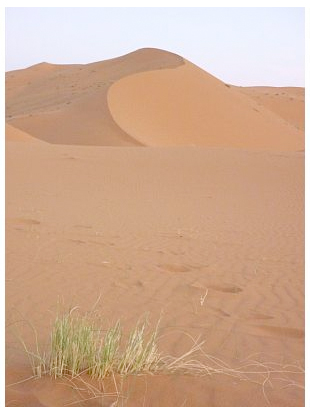 LOS ANGELES
We Said Go Travel is presenting a travel talk on "Uncovering Jewish Morocco". Let your senses linger over Sephardic music sung in Ladino and Spanish by Vanessa Paloma, a Fulbright scholar in Morocco, learn new tales of our Jewish roots and how our people followed in the footsteps of Maimonides from Spain through Morocco and finally returned to Israel. Taste the flavors of Passover in the desert and answer the Four Questions.
Details:
Uncovering Jewish Morocco
Thursday, March 24, 2011 7:00pm – 8:00pm
15500 Stephen S Wise Temple Drive Udko Annex, next to the Main Sanctuary
RSVP: wesaidgotravel@gmail.com
More Information
scienceISNTscary: new article: May the Force be with you: Physical Science and your Child by Lisa Niver Rajna


Hope to see you 7pm MARCH 24 for TRAVEL TALK: "Uncovering Jewish Morocco"
Please comment below and enjoy these related articles