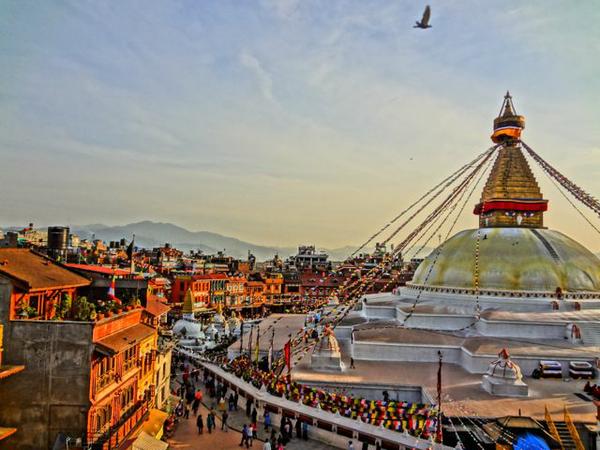 We Said: Hello from Nepal
Hello from the UNESCO World Heritage site of Boudhanath, outside Kathmandu (photo above.) The dome of the stupa is 120 feet in diameter, and 43 meter in height. (why the brochure uses both feet and meters is almost as confusing as Nepal's large number of bandh (strikes) and political parties.)
In our first month in Nepal, we have trekked to Poon Hill, walked among tiger tracks, seen rhinos from a jeep safari in Chitwan National Park, and explored small towns like Bandipur. We have learned some Nepali words and made many friends.
I cannot wait to share about our eight day trek to Gorepani and our day SLIDING down the ICY steps of the Deurali Pass as well as the day the Rajnas' saw RHINOS! Nepal has something for everyone–Mountains, Jungle, Trekking, Ancient Squares, UNESCO Sites, and more!!
Thank you to everyone who has shared our journey literally on the road with us or by reading and commenting on our newsletter and website!
Lisa and George (Click here to sign up for this newsletter. )
Recent posts to enjoy: Lisa's articles: Regrets and the Sun Temple , Konark India published by Cox and Kings, review of The Four Star Diet (from Huffington Post!), and a video of Scott Market in Yangon!