Honorable Mentions:
Thank you to everyone who participated and shared their story!
The Gratitude Travel Writing Contest will open September 11, 2015. 
Click here 
to learn more. I hope you will choose to participate.
I interviewed Kenny Dichter, CEO of Wheels Up in NYC. He is in my latest Wharton Business Magazine article:  Putting People Into Social Media Strategy
Ask Men asked me about for dating advice from teenagers: Go on Group dates!

Group Dates
As adults, we may go out with another couple now and again, but for teens, group dating is the norm! "One thing that teens do on dates that adults should do is go out with a group. The stars are great about networking and going to parties as a group. They have a crowd and they easily meet more people. I think adults often want to go out in pairs or individually. I think adults should phone a friend and go with a group," says Lisa Niver of WeSaidGoTravel, who worked as a set teacher on Nickelodeon's new show, Bella and the Bulldogs.
Thank you to Cadillac, Saveur Magazine and Redbird restaurant. I enjoyed the #RoadToTable Los Angeles event and was honored to receive a social media award!

I was inspired by Rabbi Yoshi's sermon at Stephen Wise Temple about the Three Lessons from the Grasshopper.
I sailed the night away with Harrah's Southern California
What do you think Congress should do about the Iran Nuclear Agreement?
Thank you to Dean Nelson for sharing about 10 years of marriage equality in Canada!
Looking for travel tech gadgets? Cameryn shares five!
I am in St. Kitts this week for Restaurant week with a brand new LG G4 phone. I am enjoying testing it out. Look for great photos of my adventures on all social media: Instagram,Facebook, Twitter
I hope that your summer is full of freedom and fun.
Thank you for your support of We Said Go Travel! Lisa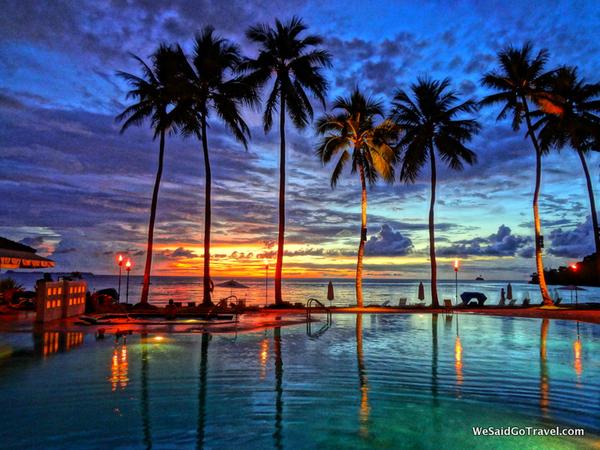 My YouTube Chanel is at
343,305
views!
Thank you for watching my WSGT YouTube channel which is now over
343,000
+ views! Enjoy movies from Los Angeles, Bermuda,  Puerto Rico, Palau, Guam, Hawaii, India as well as Bali and Lombok  Indonesia,  Southern Thailand, Myanmar (Burma), and Nepal.  To find all 361 Videos: click here for the WSGT YouTube Channel. I am over 1000 followers on Pinterest, and up to 700+ subscribers on YouTube.