With barely a sound the 160 kilo/ 350 pound gorilla walked right in front of me on the jungle hill side. Mountain gorillas only exist in high terrains of south western Uganda and neighboring Congo and Rwanda. For some, having the opportunity to hike to a family of mountain gorillas is the trip of a life time. I was pinching myself that here I was standing next to more than a dozen gorillas in Volcanoes National Park in Rwanda, Africa.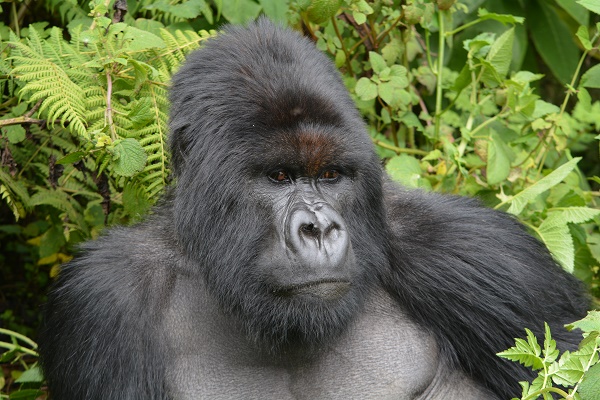 Mountain gorillas were hunted almost to extinction and are a critically endangered species. Within Volcanoes National Park there are eighteen different groups of gorillas.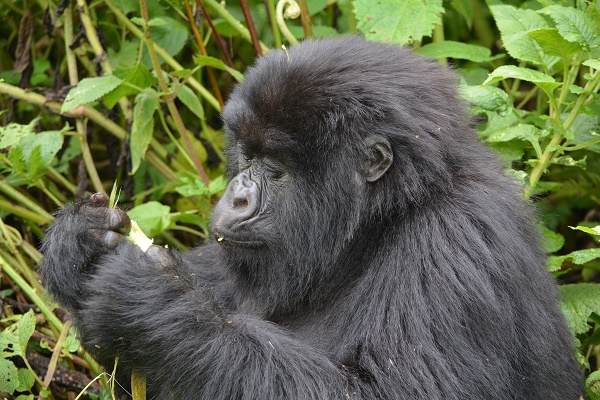 Eight are observed solely by researchers and ten of the groups are the groups visitors are allowed to be guided to. We were assigned to be led by our guide Eugene to the Umubano group which had thirteen members.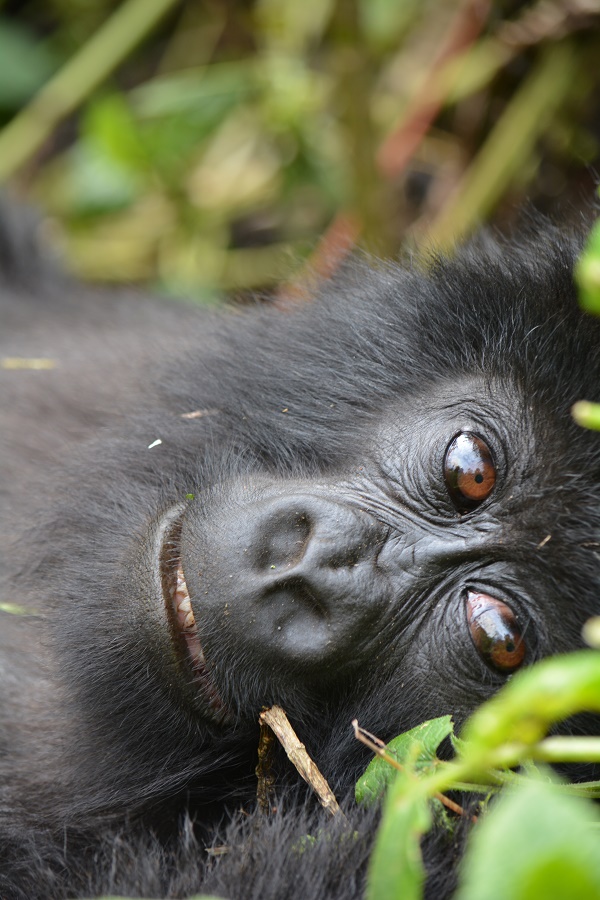 Gorillas are considered babies from ages zero to three, juvenile from ages three to six, adult ages six to eight and after age eight females are mature enough to start reproducing. Gestation period is for nine months and female gorillas will usually have about six babies in their lifetime.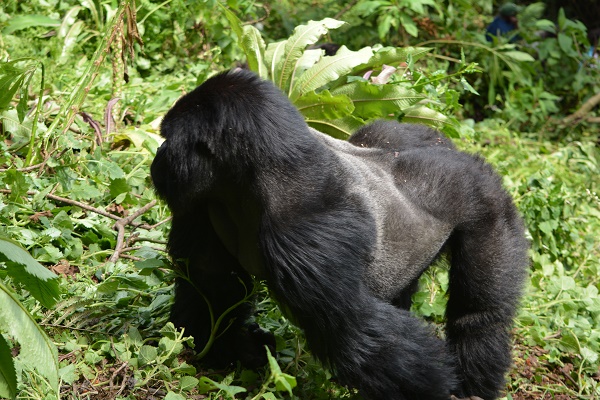 Around age twelve the black back of a male mountain gorilla will turn silver, giving them the revered title as now being a silver back.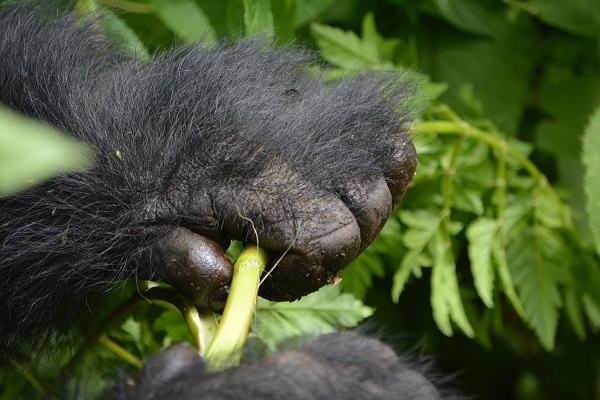 For diet, gorillas are vegetarian consuming around 2000 different species of plants. An adult will eat about 30 kilos of vegetation a day and they get all their water needs from the plants they eat. Gorillas make a new nest for themselves to sleep in every day, usually on the ground and will start constructing it around 5 pm or so.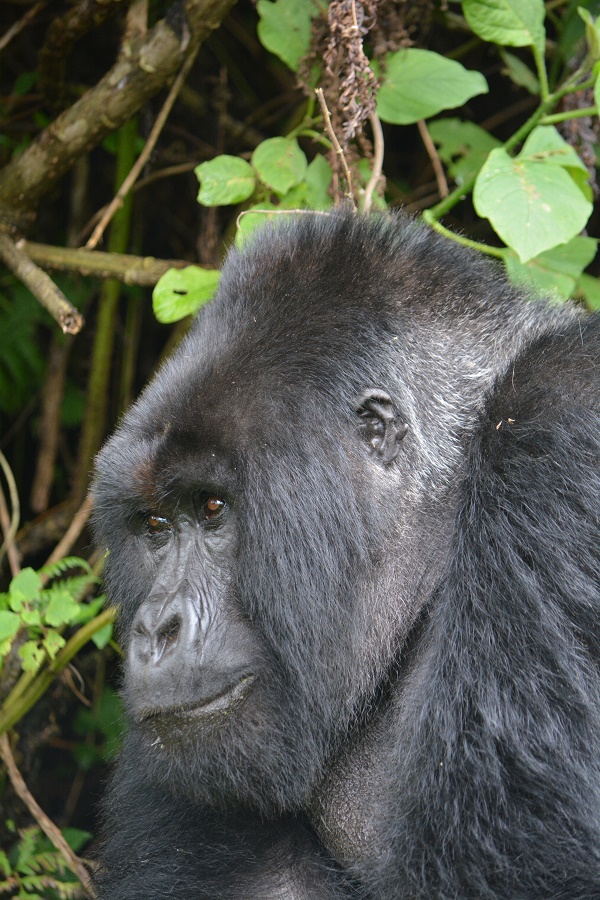 With their immense strength, visitors are often nervous to be in the jungle with these wild animals. Rest assured, the gorillas usually want nothing to do with you. They are too preoccupied with feeding, socializing and taking care of their babies. You are with guides, guards and trackers the entire time who are familiar with all of the gorillas. As long as you do what you guide tells you to do and do not use flash, (which applies for almost all wildlife photography in Africa) you will have an amazing time.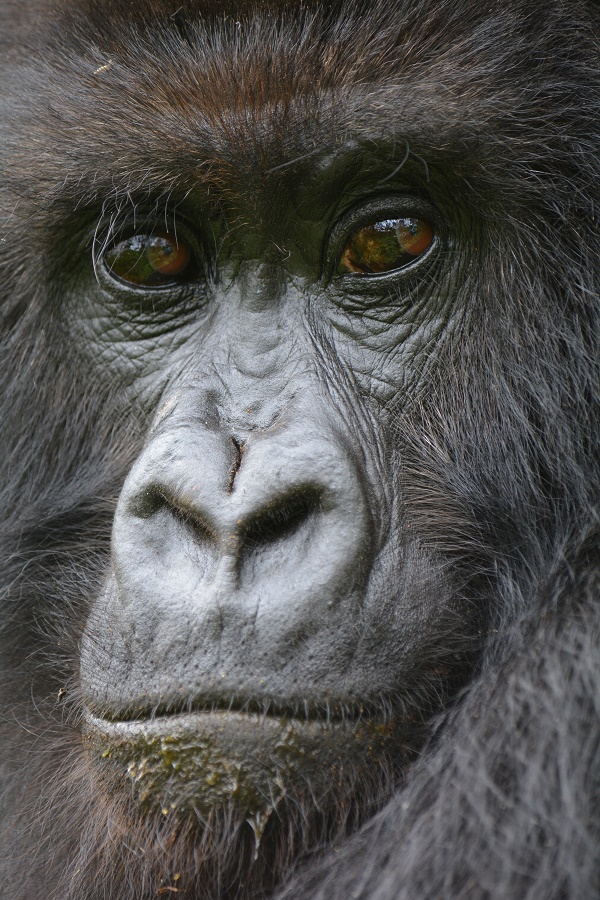 I couldn't imagine having gone to Africa without having had the experience observing mountain gorillas. Looking at the faces and reactions of people when they come back from sharing the space with these gentle giants, they are impacted. Viewing wild gorillas changes you. Eugene, our guide thanked us all for coming and  told us how much our park fees are instrumental in helping the gorilla population increase. The park can pay for gorilla doctors and if an animal does get sick, usually the medicine cost a minimum of $1000.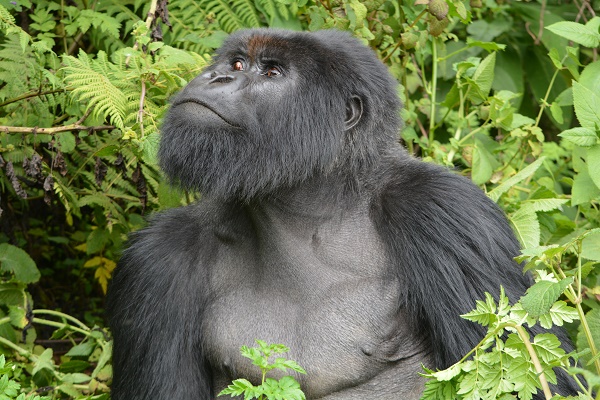 If you want to help conserve mountain gorillas – go see them for yourself. In Rwanda it appeared that the park fees were being put to good use as poaching was down and gorilla numbers have increased from 500 to 900.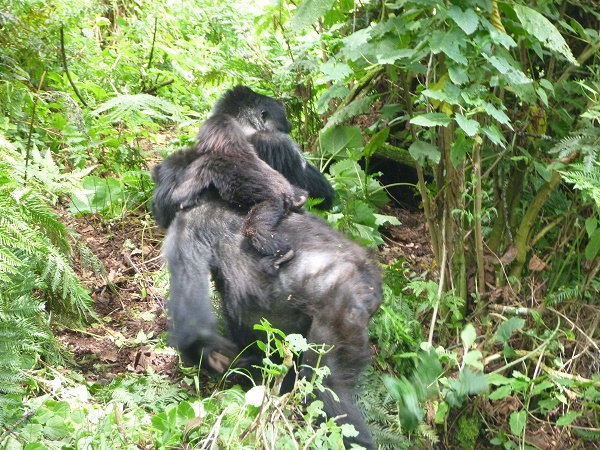 With these fees the park can continue employing rangers who patrol and monitor for poachers. Among our group, some people had chosen to hire a porter (someone who will carry your bag) for the day. Eugene did not say whom specifically, but some of the porters who were hired used to be poachers in the park. Now instead of killing gorillas, they were earning an income from tourists coming to see the gorillas in a safe environment. Learning that around us were would be poachers that were now accepted and welcomed as porters, really drove home to me how impactful responsible tourism combined with effective leadership and park management can be. Seeing how the park was being run gave me hope that the mountain gorillas may have a chance to keep striving in these jungle hillsides.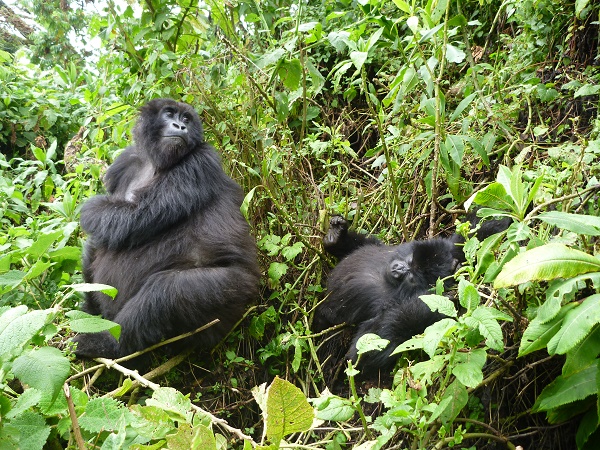 The opportunity to view gorillas in their home was a fairytale-like adventure. Hopefully the conservation effort will continue to move forward in such a way that gorillas never become animals the next generation can only read about in a fairy tale book, but hike to for themselves and view these animals striving in their home as the magnificent creatures they are.
*     *    *
For more information:
We stayed at a church mission called Centre Pastoral Notre Dame de Fatima. It was very nice, clean and well located.