One of the most beautiful countries in the world and one that is most affected by global warming are the Maldives Islands. Located just to the south and west of mainland India on the equator, the nation of the Maldives consist of more than 1,200 islands, which are made up of 26 atolls. Only a few of these islands are inhabited. With a maximum altitude of only 10 feet, the islands are the flattest country in the world, which makes them one of the most susceptible places to be affected by rising sea levels. Now, more than ever is a great time to visit the country and experience one of the many attractions here. Exploring uninhabited islands, scuba diving with Hammerhead Sharks and snorkelling off the coast are all popular activities to do here.
The North Male Atoll is one of the most popular destinations in the Maldives and a great jumping off point for many activities. The Atoll is north of the capital of Male and is easily accessible by boat, which is only 30 minutes away, or only 10 minutes by airplane taxi. It is the closest inhabited area to the capital and therefore is the most popular and easily accessible place in the Maldives. Adaaran Select Hudhuranfushi is the place to stay here as they offer the best activities around the Maldives.
Snorkelling and scuba diving in the reefs around the North Male Atoll are second to none in the Maldives. Close encounters to Hammerhead Sharks are the highlight of any snorkelling or scuba trip, as they are one of the most respected predators in the wild and one of the most bizarre looking as well. The warm tropical waters provide the perfect habitat for these truly majestic fish. Stingrays and multi colored corals and their fish are a common sight as well and can be found in abundance anywhere on the North Male Atoll. The surrounding areas around the atoll are the occasional ship wreck, where many species like to call their home as the ships offer refuge and can act as an artificial coral reef.
If snorkelling or scuba diving does not sound appeasing, perhaps visiting one of the hundreds of uninhabited islands would sound like a better option. With over 1,000 uninhabited islands in the Maldives, this is one of the most popular day trips as it is a truly one of a kind experience. No city traffic noise, pollution or people around means a truly relaxing experience that can be duplicated nowhere else in the world.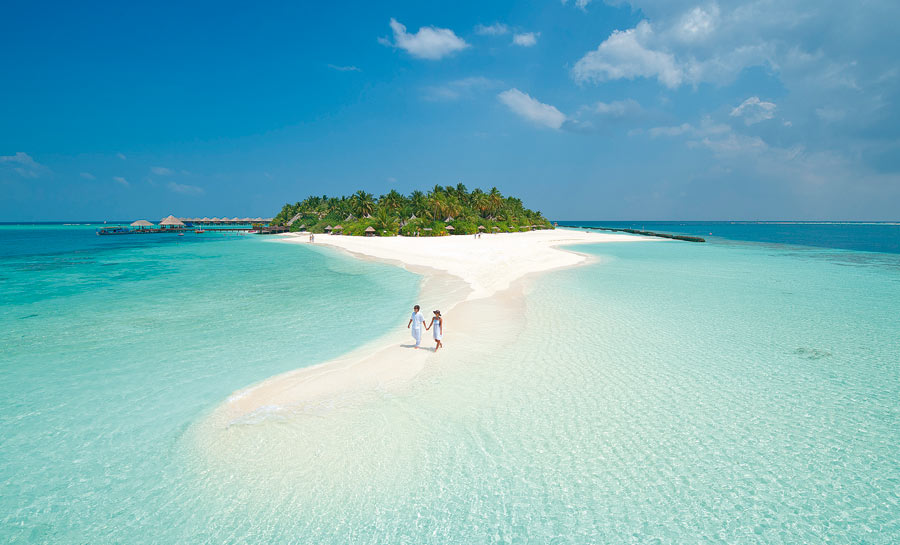 Visiting these islands should be at the top of the list of any traveler as their beauty and uniqueness cannot be compared to anywhere else in the world. From snorkelling or scuba diving with Hammerhead Sharks to visiting uninhabited islands, the Maldives are a place that should be visited at least once in a lifetime, if not more.
Please comment below and enjoy these related articles